Monday, June 29, 2009
web|aggression is very happy to announce the launch of free2play at Miracle Park's new web presence.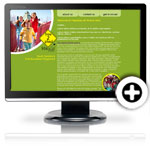 Spartanburg, SC - free2play at Miracle Park is South Carolina's first boundless playground", providing an opportunity for children and families of all abilities to be free to play together without obstacles that a typical playground presents.

Please check out the site and learn more about this great project.